Store
Eckenfelder Lecture Series
Accumulated Works 2011-2012 
Cutting Edge Environmental Technologies
for Wastewater Treatment Control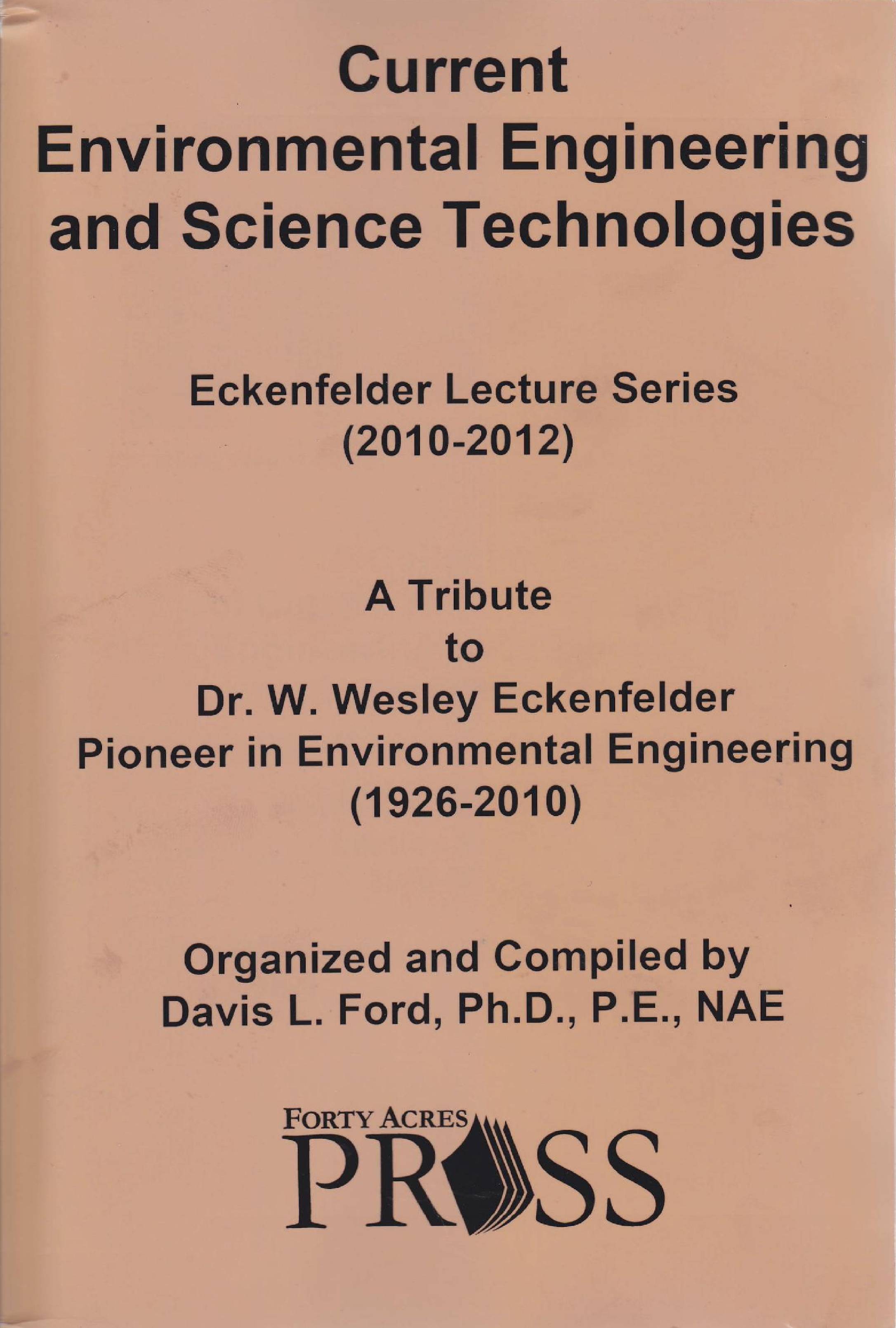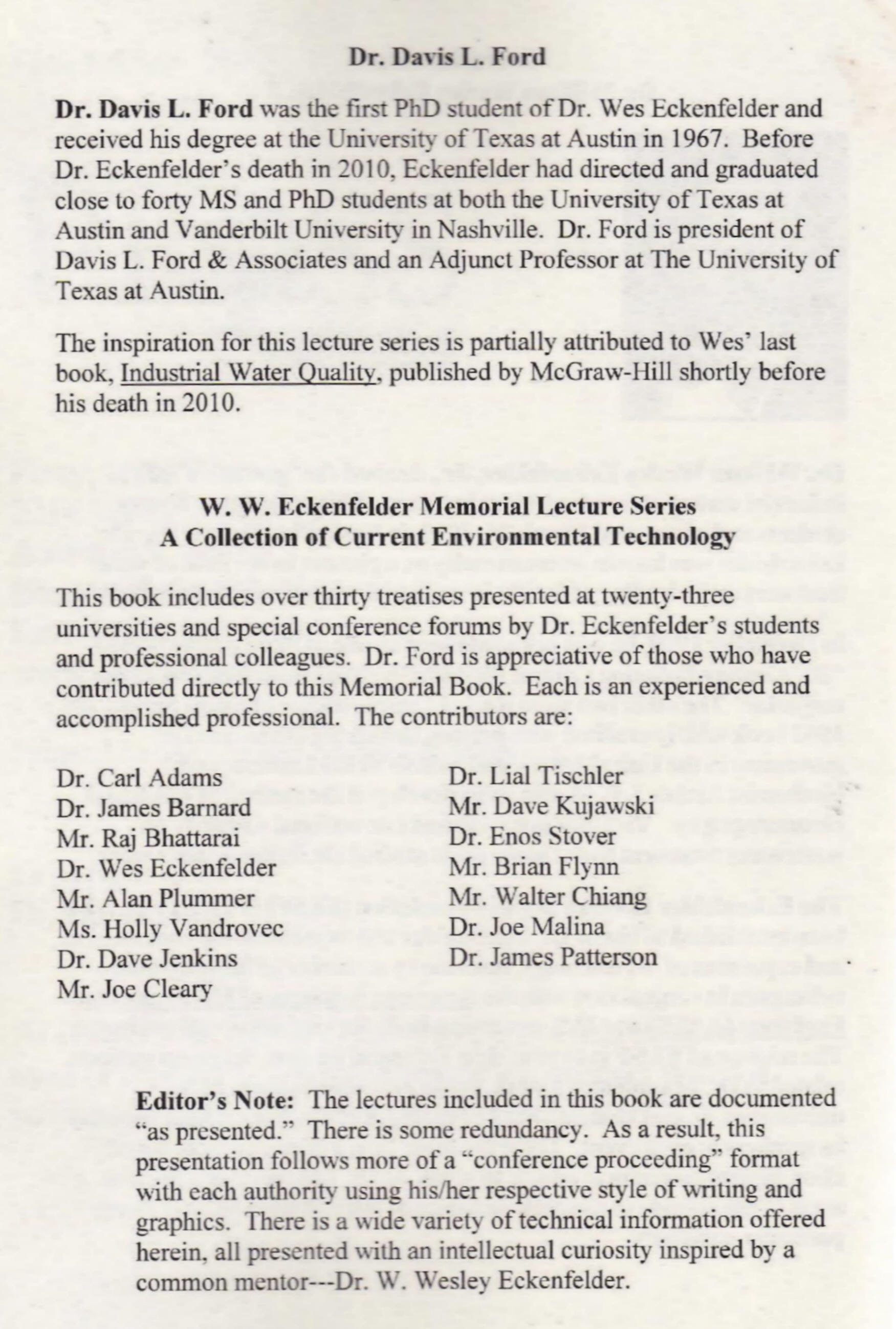 This 768 page text book contains the lecture content from the Eckenfelder Lecture Series Foundation events conducted from 2010 to 2012. Thirty-two lecture topics on the newest technologies for environmental solutions are featured, which were presented at 28 Major Universities and Industry Conferences. Fifteen acknowledged industry experts prepared and presented these lectures. Petrochemical Wastewater Treatment Optimization, Refinery Wastewater Reuse, Frac Water Supply and Disposal Treatment and Reuse, Volatile Organic Compounds Treatment are the focus of the content.
---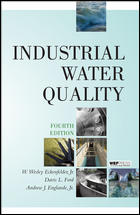 In September 2008, this long awaited hardback, 956 page definitive text book was finally delivered to the Environmental Engineering community. This classic guide is the final word in a comprehensive, all-in-one-place reference to controlling industrial water pollution and solving the challenges facing today's environmental concerns – updated with the latest regulations and newest technologies.
Turn to this Fourth Edition of Industrial Water Quality for guidance on state-of-the-art methods for optimizing or upgrading existing wastewater treatment systems, as well as selecting the best treatment options to solve specific wastewater problems. This hands-on tool reflects today's more stringent water-quality regulations and the new technologies developed to meet them. Filled with examples and case studies from a variety of industries, the book covers everything from Modern Biological Wastewater Process Control to Reverse Osmosis, to the newest Alternative Membrane Processes, and even discusses new Biological Nutrient Removal (BNR) Processes.

 
If there's only one book that the Professional Environmental Engineer could carry in the field, this would be the overwhelming choice.
---
Manual on the Causes & Control of Activated Sludge Bulking,

Foaming, and Other Solids Separation Problems
Since the release of this defintive text book in 2003, the wastewater process control community now has available the most modern benchmark in troubleshooting Solids Clarification problems in Biological Wastewater Treatment systems.